At DT Partners we are passionate about automation and the development of innovative engineering solutions that truly meet our client's needs.
D.T. Partners Pty Ltd was founded on increasing demand for digital technology products and services in industries using industrial automation and process control.
Automation Software Products
DT Partners is the exclusive Australian and New Zealand distributor of zenon, one of the most innovative automation software platforms in the market, and the HELINKS STS IEC 61850 systems engineering tool. We can provide local product & engineering support and training with backup from our European based suppliers COPA-DATA and Helinks. We work closely with our parent companies to ensure that any local needs are addressed.
IEC 61850 Consultancy
DT Partners provide a leading consultancy service with unique knowledge in substation and grid automation particularly with DNP3 and IEC 61850 multi-vendor systems. Our experience combines the development of substation automation design and commissioning, the development of technology strategies and asset management. With our 'real world' experience and the backing of internationally recognised experts in their field, we are confident that we are able to provide you with what you need to achieve your business goals.
Specialised Training
DT Partners offers a range of different training courses on the zenon and Helinks STS products we represent and the application and use of the IEC 61850 standards-series both domestic and internationally.
Compelling Reasons to use DT Partners
Out of the Box Engineering Tools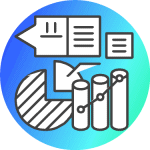 Increased Operational Efficiencies
Informed Real-Time Decision Making
Integrating Disparate Systems
Allowing Business To Scale
Increased Agility & Flexibility For Customisation
Reducing Environmental Footprint
Delivering Stakeholder Gains
Integrated Implementation, Training & Support